LIGHTING
Our lighting collection features modern forms, slip cast from porcelain and stoneware, available in a variety of finish and glaze options.
ASPECT PENDANTS // translucent porcelain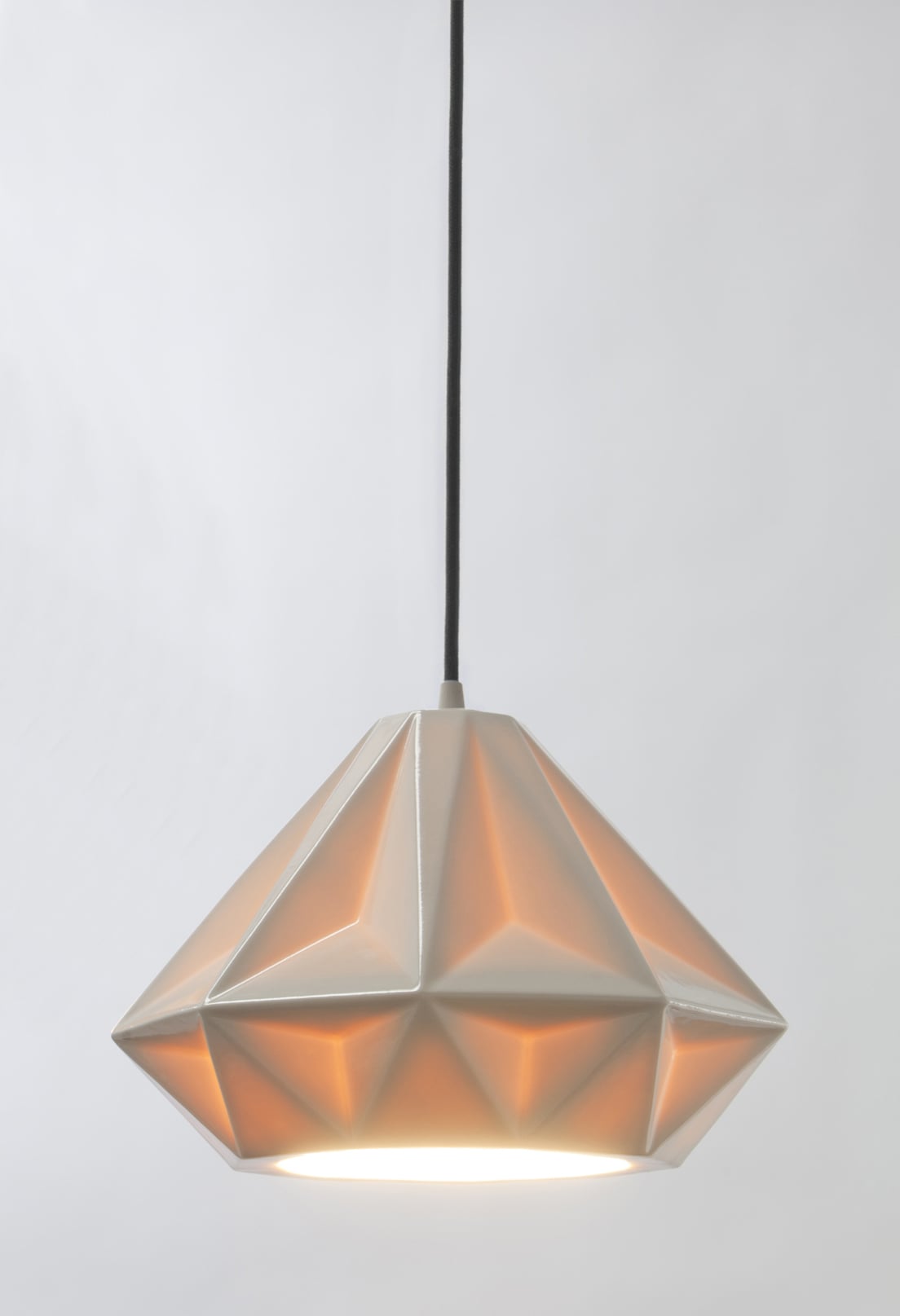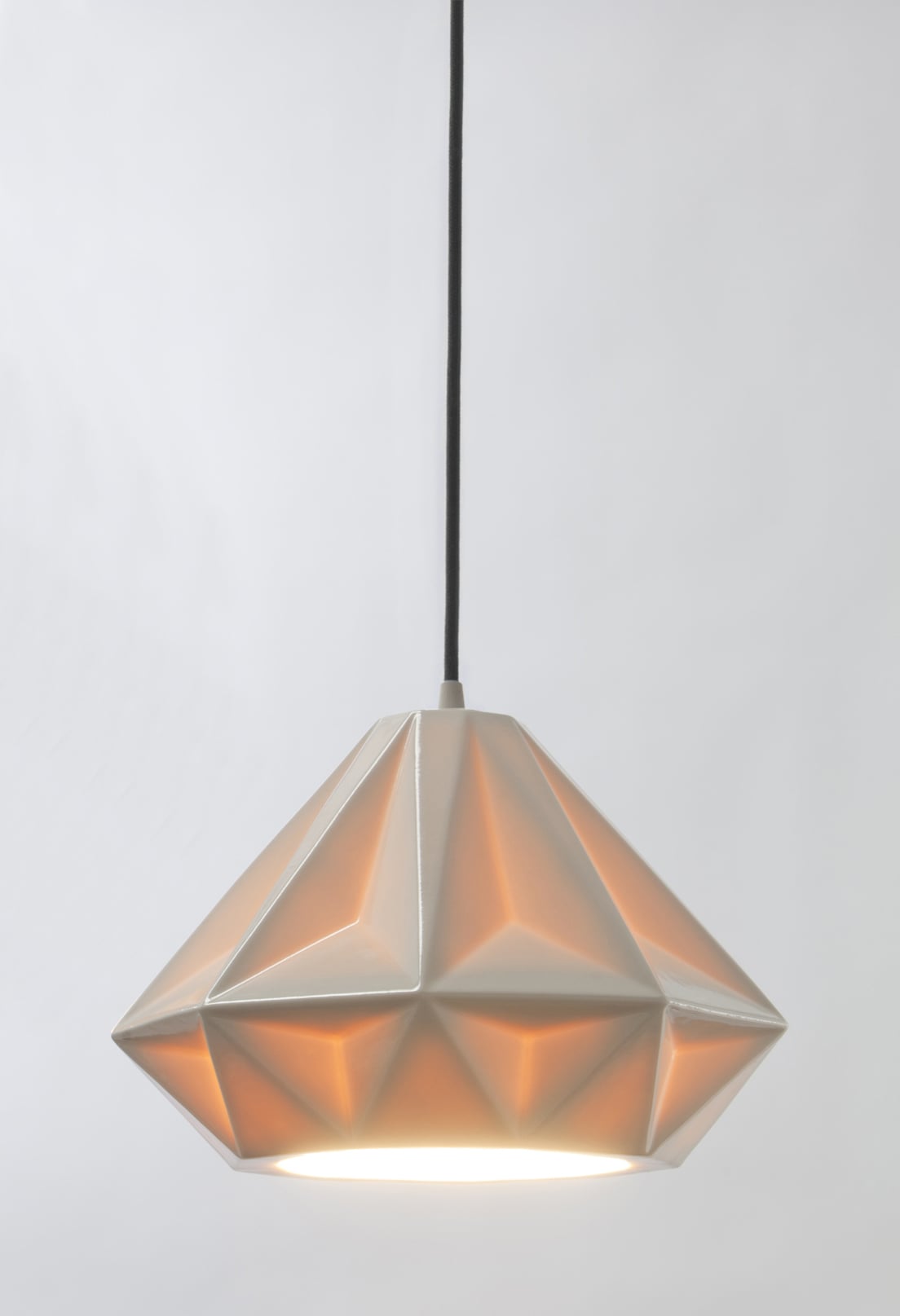 ASPECT PENDANTS // translucent porcelain
designer: Brian Schmitt, 2012
Winner of the 2012 Dwell on Design Award for Best Lighting
description: The faceted forms of the Aspect Pendants are modern, yet timeless. The lamps are slip cast in translucent porcelain, resulting in a warm glow as light is diffused. The porcelain is cast thick enough to create lamps with substance and longevity, yet thin enough for optimal translucency. The bisque porcelain is unglazed for a beautiful soft matte finish. (Satin clear glaze available by request.)
The pendants are suspended by textile cable in a choice of two colors. Each pendant comes with 2m of cable (approx. 6.5') and a white ceiling canopy.
The Aspect Pendants were designed by Schmitt Design in our Sacramento studio and are produced in-house.
sizes:
slender: 8.5" dia. x 12.5" tall, squat: 12.5" dia. x 8.5" tall
details:
UL-listed E26 medium-base socket, rated 60w
includes 2m of textile covered cable
cable color options: gray, nougat/white
white ceiling canopy and mounting hardware